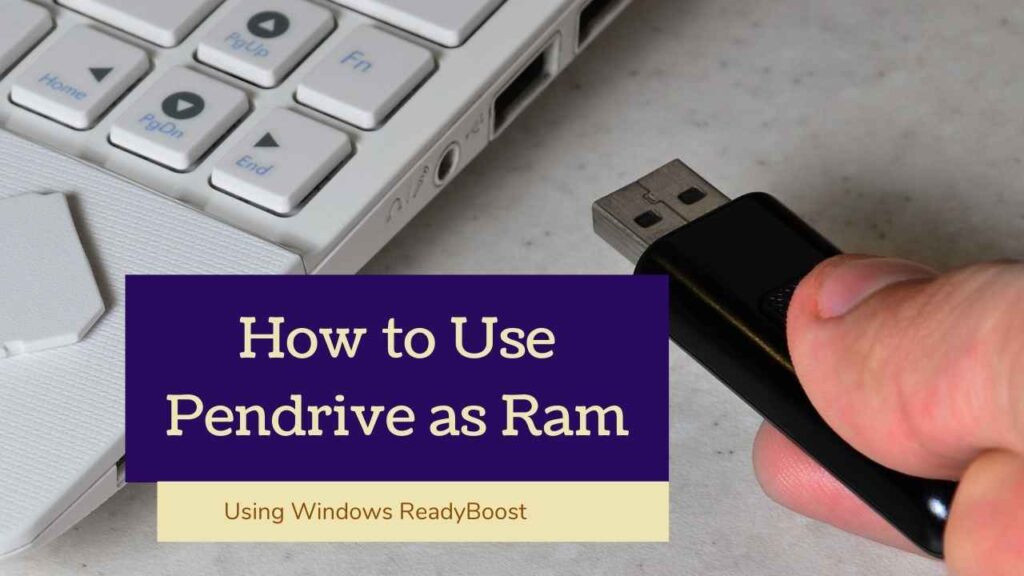 PC or Laptops which are having 6GB or less than 6GB can utilise the windows function Ready boost.
Note: This will only work for PC and laptops having less than 6 GB Ram. Otherwise, you won't be able to run Readyboost.
Following are the steps to increase the ram using Pendrive on windows 10 in just a few minutes:
Step 1:
Insert any Pendrive or USB in your system, make sure to format the Pendrive first to get maximum space occupancy. Right-click on your Pendrive > Go to Properties.
Step 2:
Browse the following settings on the screen. You will be able to see the ReadyBoost tab. In case you aren't able to see the option of ReadyBoost, Go to Start > Search Services > Sysmain > Properties > Startup Type > Change to Automatic.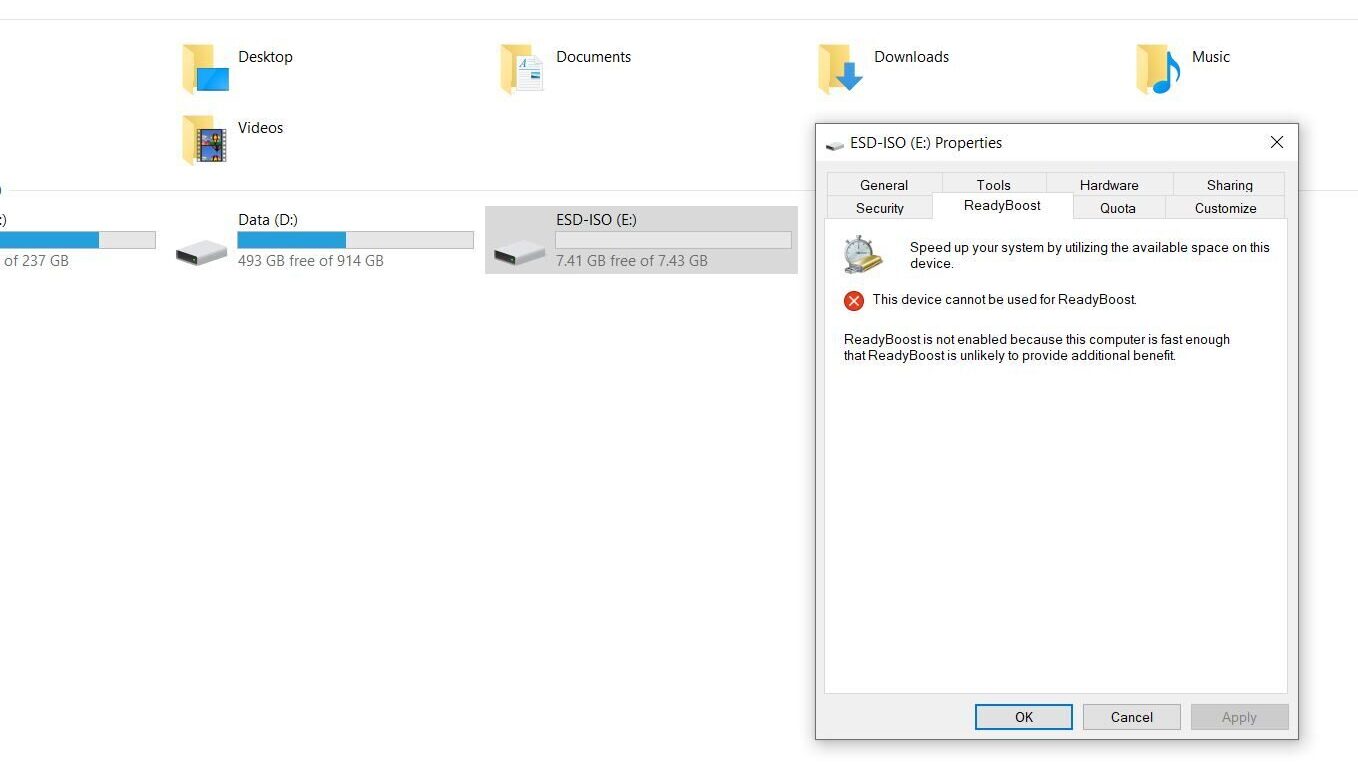 Step 3:
Switch to Use this device and adjust your current memory space. For ex. If you have a 4 GB Pendrive then always allot 100-200 MB less than 4000MB.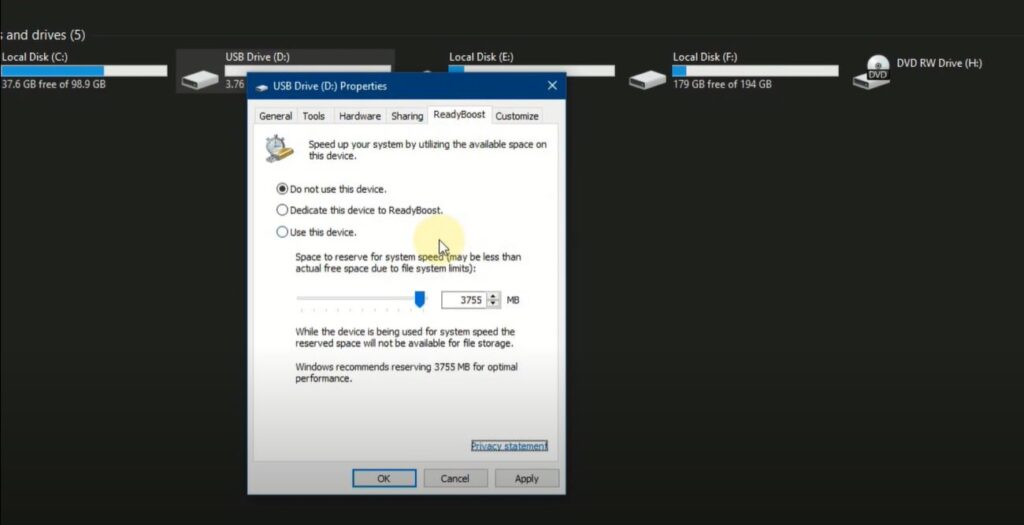 Step 4:
Click on the apply button and you are ready to go. Space can be used to store currently running programs and applications data exactly as Ram.
---
Frequently Asked Questions for ReadyBoost
Is ReadyBoost Harmful?
No, Readyboost is completely safe to use. However, it's not the best alternative for Ram, due to its slow processing when compared to actual ram.
---
Does ReadyBoost work for Gaming?
No, you won't be able to see any significant change while gaming. ReadyBoost only fastens up some processes and task when you are switching between multiple applications. It's better to upgrade a Ram for improving the gaming experience.
---
Also Read: