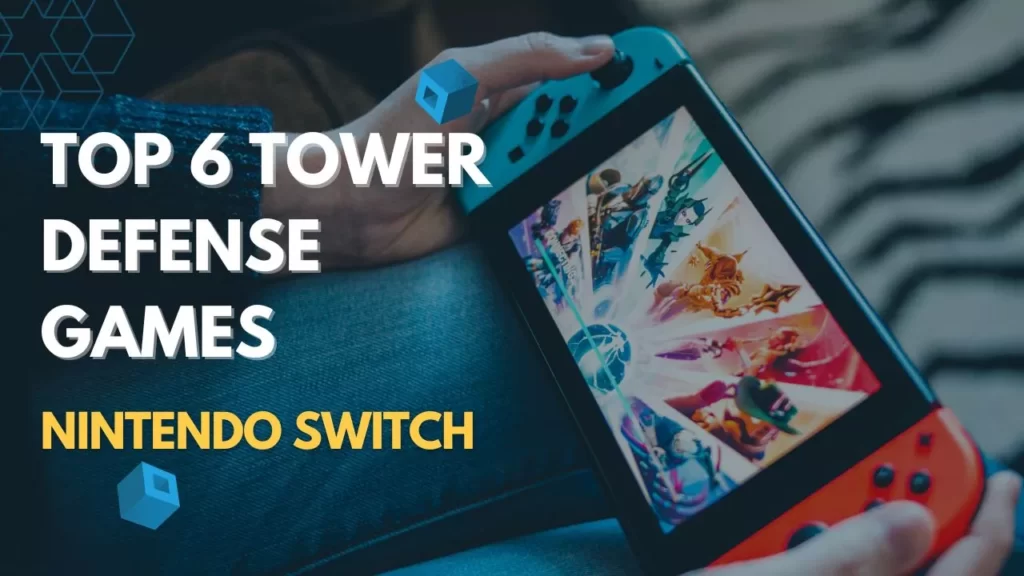 The Tower Defense genre is one of the oldest genres in the gaming community since the inception of classic Nintendo. Well, times have changed, the complexity of tower defence games has evolved quite a lot in recent times compared to the classic ones.
Needless to say, the 2D classic top-down tower defence games aren't much popular nowadays among gamers who are into strategy games. In fact, mobile devices and tablets holds a strong game library of tower defence-based games as they are more convenient to play on handheld devices.
With that being said, if you are a Nintendo Switch owner you must be wondering to get your hands on some strategy games having a similar experience to a tower defence system. Then we've got your back as we have handpicked some of the best Tower defense games for Nintendo Switch. You can buy & download all the listed games below directly from Nintendo E-shop.
1. X-Morph Defence
X-Morph Defense isn't more of a traditional tower defense. Instead, the game is a mix of strategy and shooter integrated with the element of tower defense.
The game sets in a futuristic civilization of humans where aliens have invaded the earth to conquer the planet.
You have total control to decimate their attacks with colossal towers and high-tech weaponry such as Plasma ray guns, artillery, missiles & bombs. Alongside, the gameplay is engaging all the time as you will be having total control of the situation all the time.
So, if you are someone who wants to try out an arcade game with added elements of tower defense then this game is for you.
2. Kingdom Rush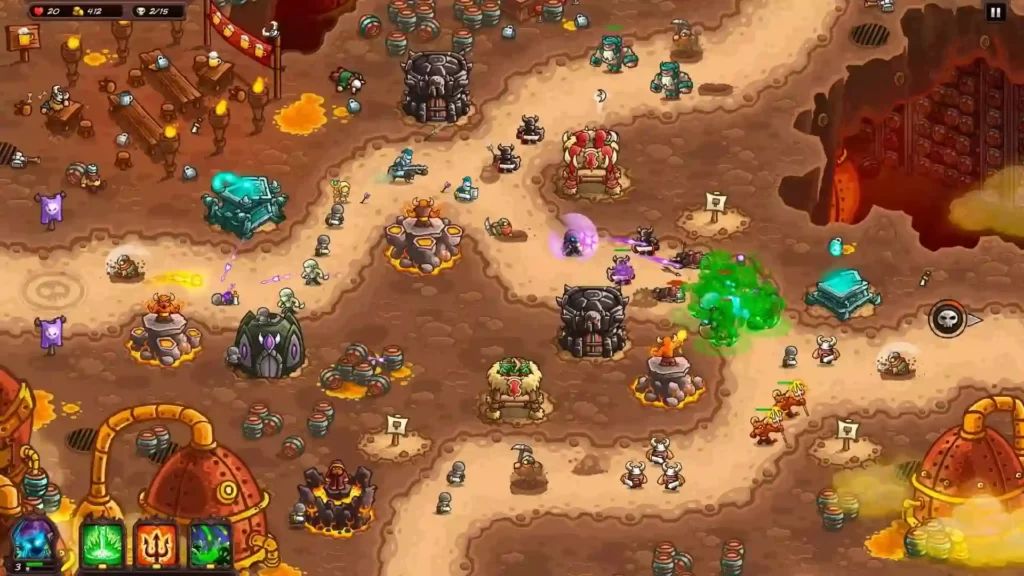 A simple yet so intriguing to play, Kingdom rush sets up a great example of how enjoyable 2D classic tower defense games can be for modern gamers.
Your objective is clear, defend the kingdom from evil wizards and gigantic monsters by implementing a defensive strategy and eradicating them with various arsenals.
The game sets up with a cartoonist animation theme featuring beautiful visuals and art throughout the maps covered with wastelands.
3. Dungeon of the ENDLESS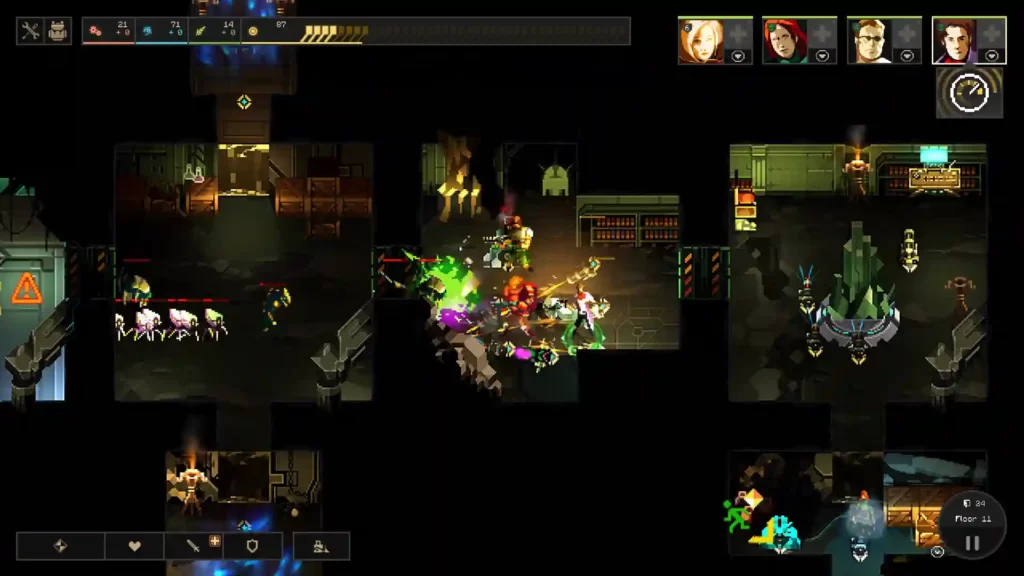 A unique game with a combination of board games and tower defense playstyle blended perfectly. Explore a procedurally generated dungeon while saving your ship to successfully escape.
Keep on kicking off the doors until you find the exit but the swarm of monsters are waiting on the other side of the doors. You must protect the crystal at all costs and defend against a horde of dangerous monsters coming from everywhere.
Don't go wrong with the pixelated graphics in the game, the game is quite compelling and has its own in-depth gameplay. However, the game does get challenging as you proceed through the levels and this is what will keep you engaged for hours.
4. PixelJunk Monsters 2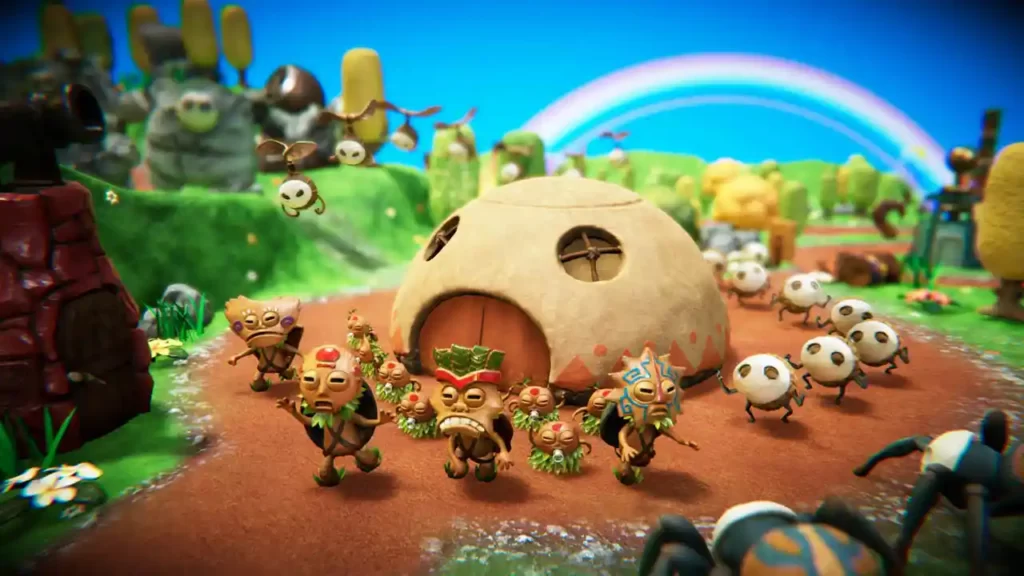 Help Tikiman to keep the forest spirit peaceful as an army of vicious monsters approaches the woods to invade the whole forest.
Set up your allies in line and build towers around the woods while you prepare for enormous waves of evil creatures coming your way.
The entire look and feel of the game are super clean with easy-to-grasp controls. Along with layers of defensive strategies to work in and around the game.
5. Bloons TD 5
Bloons series is one of the best sought-after tower defense games for Nintendo Switch to play for hours without getting bored.
With a traditional concept featuring monkeys shooting down every balloon coming towards their territory.
The crazy part about the success of the whole series is their straightforward gameplay with tons of cool characters like dart monkey, Minigun monkey etc. Perhaps, the Bloons series should be your first choice to get started with tower defense games.
6. Dungeon Warfare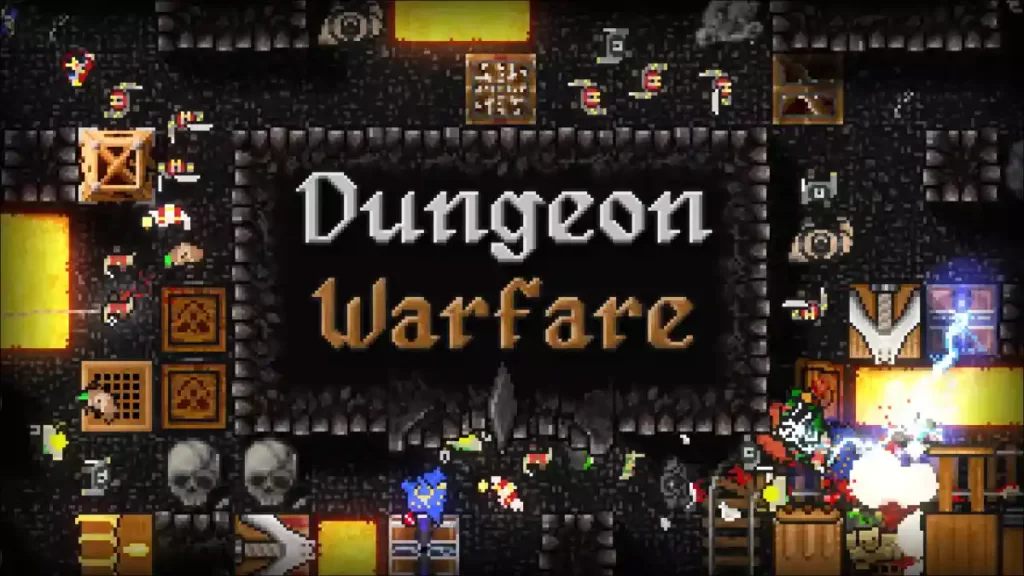 Lastly, a solid indie game Dungeon Warfare. Become the ultimate dungeon lord by protecting the dungeon from greedy creatures.
Make use of various traps and equipment strategically to crush down the enemies rushing toward you.
There's a puzzle-solving direction in every point of the game whether you set up dead spaces for your enemies or deviate them to another route. Overall, a great game with astonishing soundtracks and gameplay.
Also Read: Best 6 Player Coop Games for Nintendo Switch